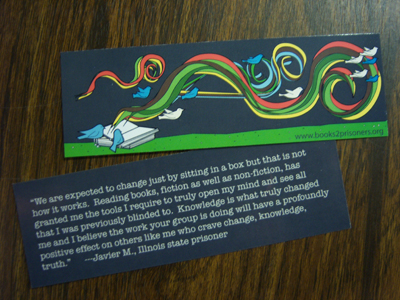 Support from our friends
This Summer, BTP volunteers reached out to many of our friends and colleagues by mail inviting you to help support us financially. The results were overwhelmingly positive and demonstrated the generousity of our community.

About 200 of our volunteers' friends, families and colleagues received appeals which included our brand new bookmark, illustrated by our volunteer Sarah Ross. If you'd like one of these bookmarks, just ask and we'll by happy to drop one in the mail so you can show your support.
Quotation printed on the book mark:

"We are expected to change just by sitting in a box but that is not how it works. Reading books, fiction as well as non-fiction, has granted me the tools I require to truly open my mind and see all that I was previously blinded to. Knowledge is what truly changed me and I believe the work your group is doing will have a profoundly positive effect on others like me who crave change, knowledge and truth."
-Javier M. - Illinois state prisoner

Fall Booksale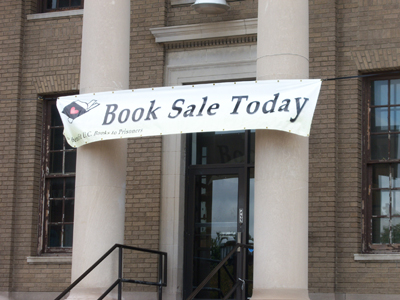 The bi-annual book sale brought in hundreds of people from all over the state. Donations for the purchase of dictionaries were a great success and have allowed us to buy 500 dictionaries for inmates. Though Saturday's weather wasn't perfect, our table at the Common Ground Food Co-op was a great way to meet people and promote the sale. Special thanks to Esther, Liz, Caroline, and Deb for standing out in the cold and thanks to Common Ground for allowing us space on the morning of the sale. Thanks also to ACLU who allowed us to distribute our sale information from their booth in the Farmer's Market. If you missed our Book Sale this time, be sure to catch us in April for our Spring Sale. Be on the lookout for more details soon.
Wine Tasting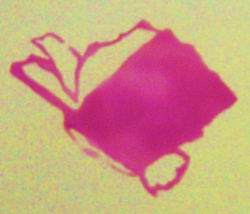 Good wine, good food and interesting people came together in mid-October to learn more about Books to Prisoners and raise money for our organization. Thanks go to Sarah Ross and Sam Vandegrift for preparing the indulgences for the evening and Jay Schubert and Suzanne Linder for hosting. Also thanks to all who attended and contributed to our program. You are greatly appreciated.